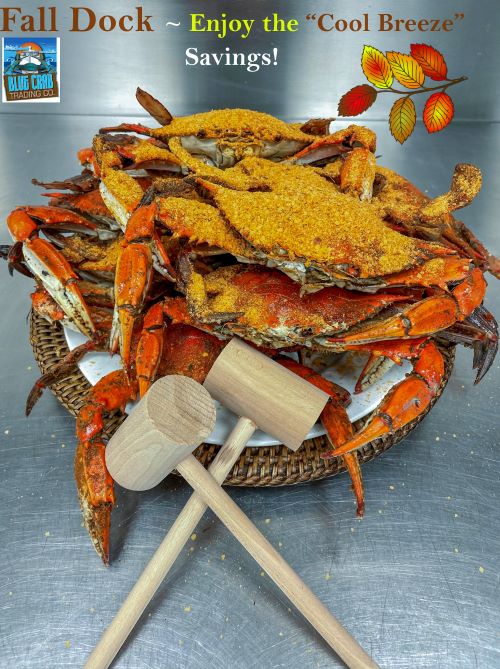 Thanks for visiting our site. Click here for promo catches.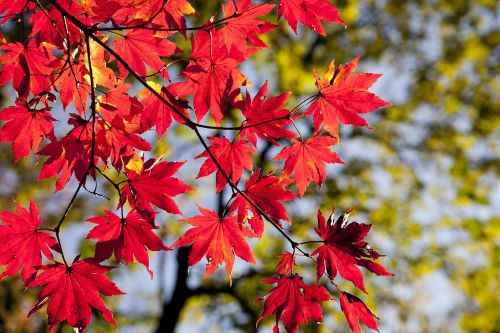 Just feel that fall breeze, along with the fresh scent of harvest time seafood!
Bright yellow, bold crimson, and robust orange, the forest is on full display this autumn. Maryland Blue Crabs follow suit with their olive shells filled with loads of crab meat. Nature celebrates a harvest from land to sea. With all this beauty, set the perfect table showing off all the rewards of a healthy growing season. Take a few of our traditional "Fat Crab Season" favorites. Some snicker, "A dozen will do 'ya." Well, that's true when the dozen boasts jumbos, crabs measuring 6"-7" from one sharp point to the other on the top carapace or shell. Go with a winner! Jumbos receive that name for all the pristine jumbo meat in the back fin area. Coexisting with the blue crab, Virginian Medium Cupped Oysters, shucked and ready for a delicious oyster stuffing, foreshadow those football game events with all the party favorites. Don't forget to pass the plate with bacon-wrapped scallops. Nantucket scallops from Massachusetts represent. Plump and buttery, scallops add to the eye-popping favorites directing your nose to the dinner table!
---