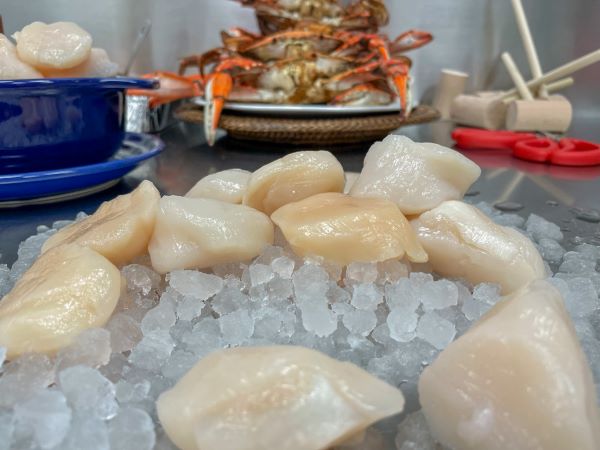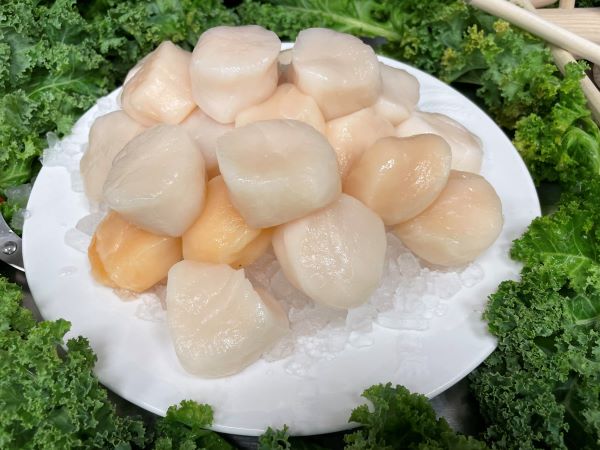 Why should you select Blue Crab Trading's North Atlantic Scallops?
We keep our freshly harvested scallops dry, never processed, jumbo and ready for a pan-searing. It's simple. We catch large quantities of scallops and instantly shuck them for either a FRESH quick shipment or a FLASH FREEZING. Either way, we take pride in sweet, buttery scallops with a delicate flavor. Dry and never processed means we don't add water or additives to "whiten" the color or preserve the scallop. Bottom line, if you're cooking right away, choose FRESH and if you have your event scheduled in the future, select FLASH-FROZEN.
How do you get the perfect sear?
Make sure the scallops don't have any excess water. If thawing, do so overnight in the refrigerator in a strainer so the water drips away from the scallops as they thaw.

Make sure the pan is extremely hot.

Introduce clarified butter (for a clean buttering) and place scallops (not touching) in the pan.

Keep from moving the scallops so they sear perfectly (about 3 minutes and flip for 1 minute more.)

Outside should boast the famous golden-brown and the inside translucent. Textually, the scallop should still be "springy." Enjoy the "jewels" of the North Atlantic!