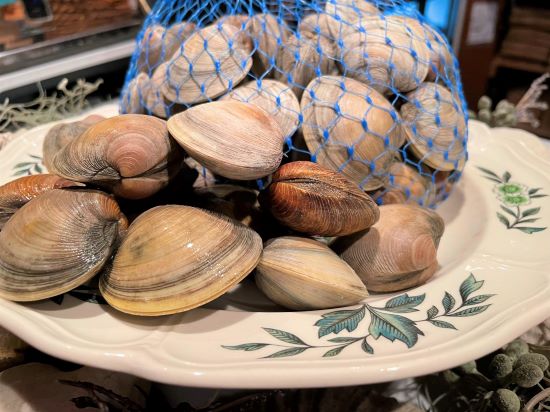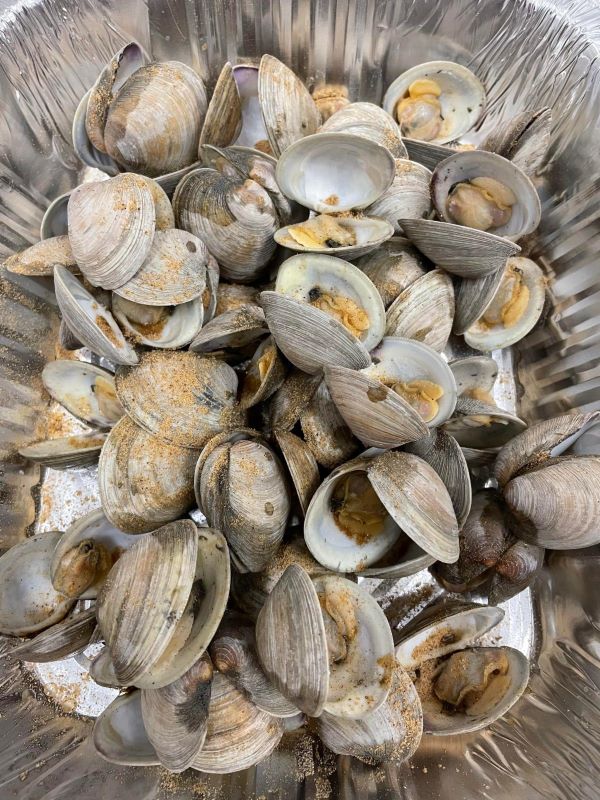 A Bed of Littleneck Clams, the Sweetest Catch!
Burrowed on the bottom of an intertidal seabed, clams filter water through their shells, taking in nutrients that make them extra sweet when cooked. The smaller the clam, like the littleneck, the sweeter the taste. With a symmetrical and deeply ridged shell, the entire bivalve mollusk, clam's official name is consumed. Chefs know they have a delicacy worth protecting, so they store them in a cold walk-in fridge within a colander so the juices inside the shell leak out into a trough rather than submerging other clams in a "soupy" liquid. Nature had good intentions for this liquid since, when still in the shell, it does help with the steaming and intensifies a "marination" of the meat.
As far the littleneck's size, it classifies itself with a 1"-2" width and 1.25" hinge. High in protein and Vitamin B12, clams do have an appropriate fishy taste, but with sauces and spices, this flavor is measured to a balanced palate. Chefs with a handle on not only taste, but also texture, take time to soak the clams in milk or cream to soften the tissue before cooking. Just like in many seafood choices, clams lend themselves to steaming, frying, boiling, sautéing, grilling or even roasting. Combining steaming with grilling produces a delicious result. The buttery wine in a steaming soaks into the meat, preparing it for the final step on the grill for a sophisticated smoky result. Littlenecks and other smaller clams like cherrystones naturally find a preference with chefs who desire a seafood that naturally boasts a robust flavor, so any added seasonings will only enhance it.