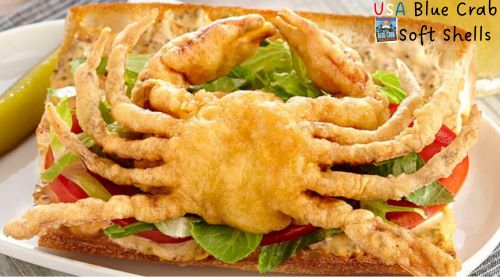 Click here for coupons.
Make Maryland Blue Crabs the Star of a Healthy Diet!
Summer Blue Crab Feasts bring the family together for a reunion void of squabbles, drama, and heartache. Cracking a crab and dipping the succulent meat in hot butter and covering it with bay spices calms the soul. Cool breezes and shaded trees all serve as a suitable "outdoor sanctuary" for the backyard excursion. Reports from around America show crab lovers even parking up on a Juliana Balcony for an intimate crab retreat. All shapes of crabs receive equal accolades for a diet rich in omega-3s and protein. Double Dozen XLarge, overflowing Jumbos Bushels, and Jumbo Soft Shells shine down on the crab dock as beautiful dinner choices!