Salmon, a Perfect Headliner to Any Dish!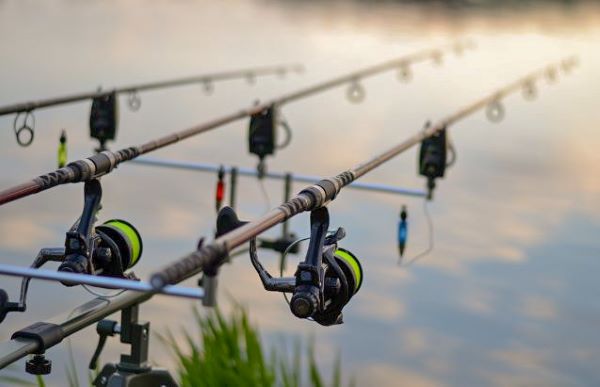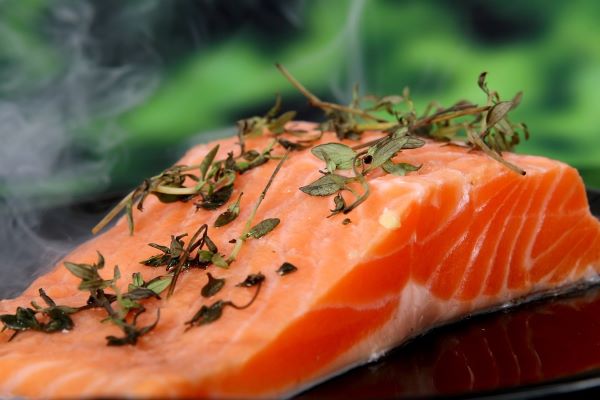 Salmon, a Perfect Headliner to Any Dish!
Alaskan Sockeye receives accolades as a healthy fish choice and a strong contributor to USA seafood excellence. Beginning their young lives in pools and tributaries in Alaska's heartland, salmon eventually make their way into salt water for their adult lives, about three years. Then, like clockwork, they return to their original waterways to lay spawn to their own eggs. The cycle continues and so do the tremendous dietary benefits. Rich in omega-3's; in fact, the most of any fish, salmon helps lower cholesterol and wards against heart disease. Sockeye salmon boasts some unique features. Their lips turn red as they rush up the rivers to mate, and their home in both salt and fresh waters give their cooked meat a sweet flavor. Smaller than most salmon, between 5 to 15 pounds, sockeye grills, sautés, and even bakes into a firm, oily reddish, and flaky cut that's rich in flavor.
Grilling brings out the best flavor, especially when marinated and placed on a cedar plank for a smoky cooking. Since salmon does have a flaky texture and can easily break apart during grilling, the cedar plank gives the fish added support and also keeps the meat moist and tender through the cooking; and of course, for the dining experience.
Get your ingredients together for the marinade. 1/3 cup extra virgin olive oil, 1/3 cup freshly squeezed lemon juice, 6 garlic cloves finely chopped, 2 tbsp fresh basil, 2 tsp. Old Bay Seafood Seasoning, and 2 pounds salmon portions.
Make grilling fun! Soak the cedar plank in lukewarm water and let it soften for about 30 minutes. Meanwhile, whisk together all the ingredients and pour the liquid in a sealable bag and introduce the fresh or thawed salmon. Shake briefly and let set in the fridge for about 30 minutes. Then take the fish out of the bag and position them on the prepared cedar planks. Grill on medium high, skin side down for about 15-20 minutes. Don't overcook. Slightly pink in the inside gives the salmon an extra juicy, mouthwatering appeal. Serve and enjoy the healthiest choice!