Which wins, steaming or boiling crabs?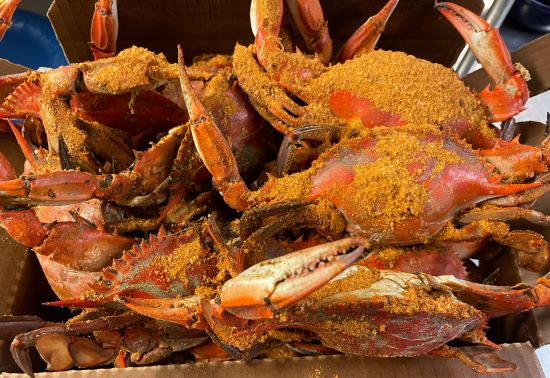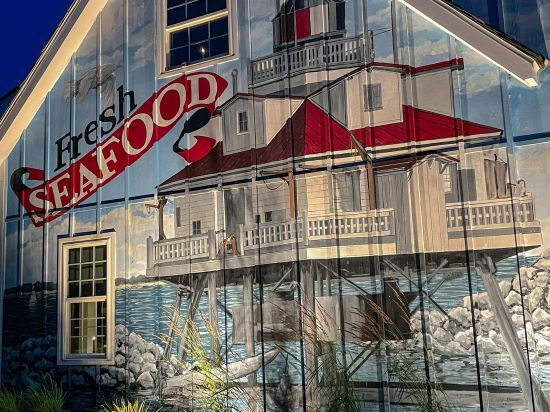 Which wins, steaming or boiling crabs?
Chesapeake Bay fans prefer steamed blue crabs compared to the southern enthusiasts. They like to boil them with corn-on-the-cob, potatoes, and andouille sausage. Dousing them with Cajun spices, they claim the crabs get a more even spicing and the meat stays tender with the juices. Marylanders refute these claims and say the crabs' meat tends to become "mushy" and the spice is too "watered down." The Maryland Recipe calls for a steaming with either beer or water and a covering of spices before and after the steam. Spicing is uneven. Some load down with JO Spice #2 , while others have just a small amount. Chalk one up for Marylanders. Not everyone likes tons of spice, so they can search out these crabs. By the way, JO Spice has larger flakes that stick to the crab better through steaming, while Old Bay washes off. Then it comes to the taste test. Steamed crabs, when allowed to cool a bit without covering the steam, have a tender meat without an abundance of moisture. The jumbo tastes buttery; the lump, salty-sweet; and the claw, robust. Jumbo and lump boast a flaky texture, while the claw exhibits a slightly fibrous feel. Boiling detracts from these differences with the excess moisture. Another win for "steamed crabs."
Go ahead and take the taste test, but first give your Jumbos a

Traditional Maryland Steaming.

You may remember the days of walking out to the pier and excitedly pulling up a dozen or even more crabs in your make-shift pot. It's all about the chicken necks. Of course, you found out that squid gets the crab hungry too.

You can't get fresher

. Let's make sure the recipe captures the crab's savory taste. Back to the Jumbos. Most crabbers size male crabs from 6"

-7" as a "Jumbo"

. They make a perfect crab for young and old with the mix of large and extra large. Locate your trusty stock pot and cover the bottom with

white vinegar

. It will keep the meat from sticking to the shells when the feast begins. Then pour either a hoppy

IPA or water

up to a ½ inch. Place a grate over the water that is completely removed from the liquid. Place the crabs, no more than two layers high, and steam for about

20 minutes

. You'll note the crabs turn orange, and you'll also smell the salty-sweet meat. Get cracking and taste if you really want to try the boiling method.

Traditions last for a reason!